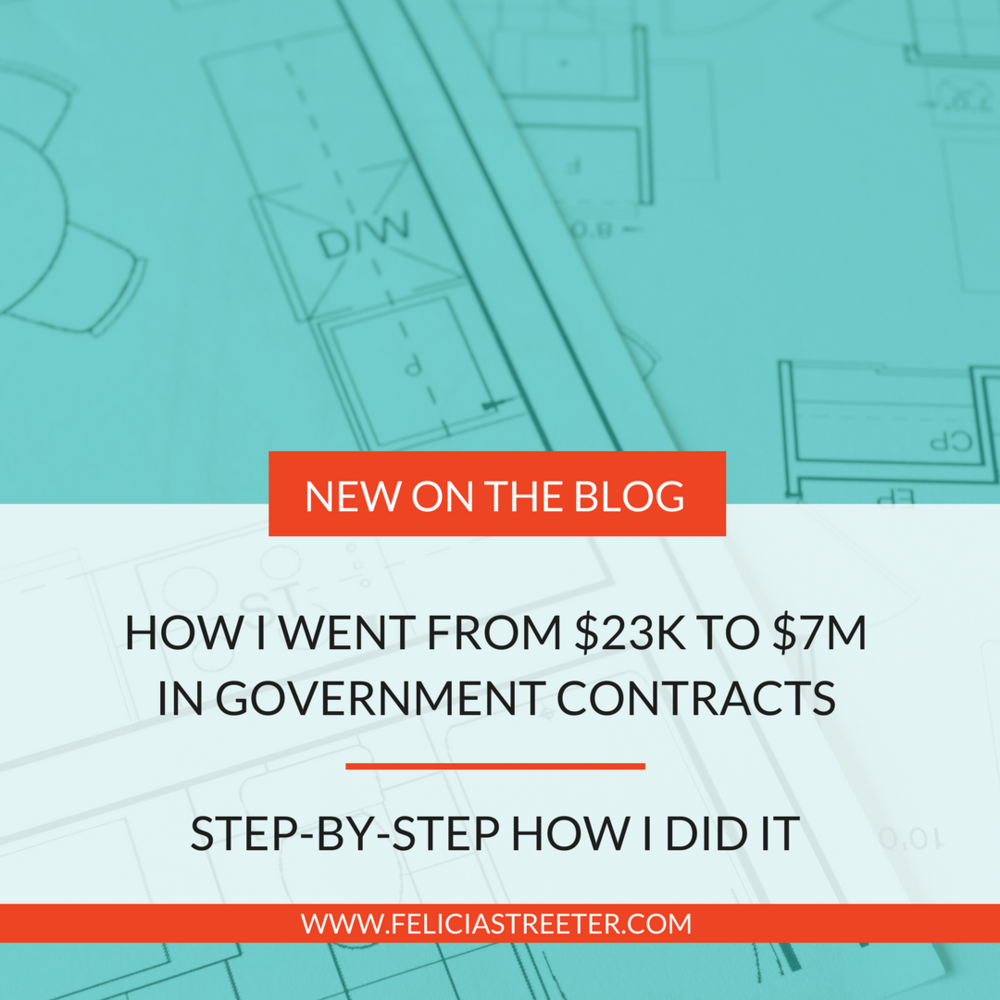 Oh, My How Things Have Changed!
12 Years ago this month…
running from networking event to networking event
living contract to contract and they weren't consistently coming in either
seeking help from the Small Business Administration – any help given would be grateful
hoping Score could help with my business planning
looking for information from the Small Business Development Center on how to respond to a bid and request for proposal (RFP)
wanting insight on projects available for bid from the Procurement Technical Assistance Center
Changes…to:
networking with an agenda before the event and after the event
a backlog of contracts and contracts that are very, very, very lucrative
finding where to go to find my own answers
being able to create my own business plan
figured out how to submit a bid package and create a proposal template that works
discovered how to find projects to bid even before they hit fbo.gov
This all happened because I realized that I had to take control of my business. It was that Christmas that I had to decide between gifts for my kids, a Christmas meal, and diapers and milk!
So I learned what I didn't know, and found someone to give me the answers to the questions that I didn't know to ask, a mentor.
I decided that I'd never be in the situation again.
That's what it takes.
Not hoping, looking for handouts, and luck. That don't make it happen.
What works is when you decide enough is enough and you're going to do whatever it takes to make WHAT YOU SAY YOU WANT happen.
You change and your situation will change.
Ready to do this? Let's make it happen. Right now.